Customer strategy expert to speak at CHO Conference
25 Sep
Tim Sefton has been announced as the first speaker at this years CHO conference.
Tim is a leading exp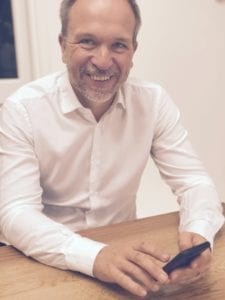 ert in customer and brand led strategies with a stellar track record of driving growth at mobile operator O2 by architecting its customer and brand led strategy, which led to the appointment to its UK Executive Committee as 'Customer and Strategy Director'.
Tim gained invaluable experience in a role which encompassed the leadership of strategy; innovation internal communications, PR and Corporate Social Responsibility.
Using his knowledge and experience, Tim now operates an international consultancy practice advising C-level clients who need support to architect their future business and with accelerating transformation to unlock profitable, long-term growth.
His work focuses on placing customer value at the very core of your business, developing a customer-driven strategy to truly transform your journey.
Tim Sefton is part of an exciting line-up of industry experts speaking at the 2019 CHO Conference, with details on further speakers to be announced in due course.
Alongside these experts, there will be a panel debate on the potential impacts of Brexit on the Credit Hire industry – a debate which promises to be lively and informative.
Two ticket options are available – a 'conference only' option and a ticket for admission to both the conference and evening dinner.
Please note, the evening event is included in your ticket price and we would encourage all attendees to join us for a fun night of entertainment and networking. However, this must be booked in advance.
Please click here to purchase your tickets now.
We have secured a number of rooms at the nearby Windmill Village Hotel at a reduced rate. Booking is available direct by calling the hotel on 02476 40 40 40 using the code '1911THECHO'. Only a limited number of rooms are still available, urgent booking is advised.
CHO Members receive two free tickets to the conference, please ensure these are claimed online by clicking here.