Fixed Recoverable Costs
21 Mar
Barry Sutton of Canford Law writes about the forthcoming changes to the Fixed Recoverable Costs (FRC) regime and suggests that members contact their panel solicitors to agree future strategy.
Further to previous updates Members will be aware that the MoJ is to roll out the extension to the Fixed Recoverable Costs regime which will include lower value (less than £100,000) credit hire cases. The MoJ says the move is designed to create more transparency and (of course) reduce the costs of civil justice.
There is currently no firm date set for the reforms to take hold and whilst some commentators have suggested that it could happen by Spring 2023 (perhaps April) there has been some reference to this happening as soon as Autumn 2022 (October).
Whilst there is some discussion about when the reforms will come in, they are definitely coming in.
For information, the following Table (1) reflects the fixed fee matrix which is recoverable for those cases with a value between £10,001 – £25,000: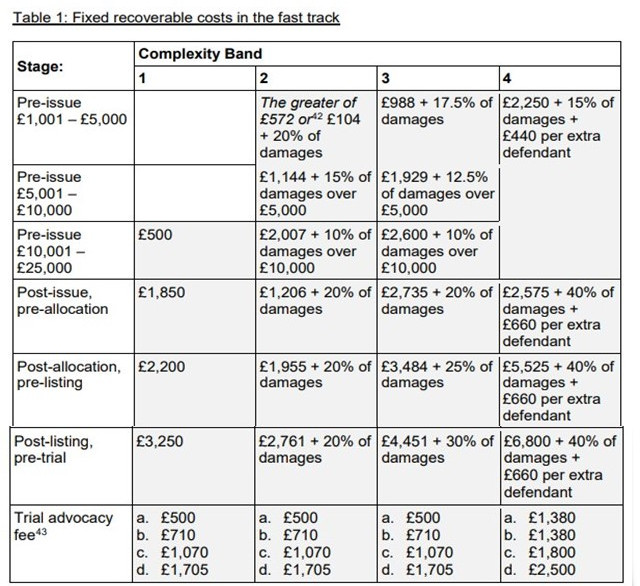 A further Table (3) fixed fee matrix applies to those cases which are valued between £25,001 – £100,000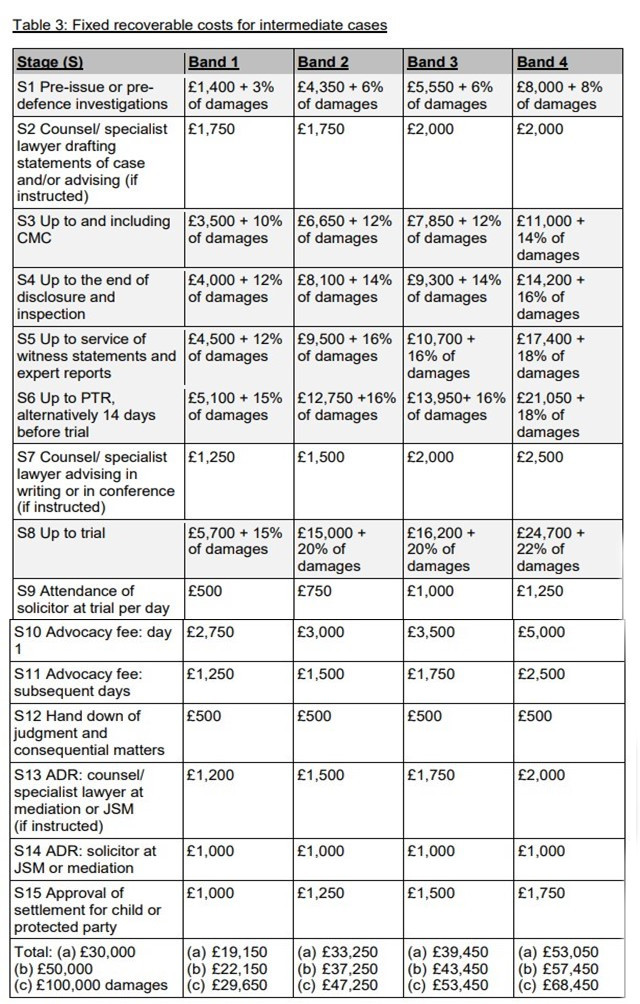 It is largely accepted that, on balance, credit hire cases (valued between £10,001 –  £100,000) will fall to be considered in Band 1 (least complex matters) of each table.
With this in mind now is the time to consider your aged debt, and the amount and value of the cases you have to litigate on, as the reforms have the potential to drive some litigators from the market place and potentially mean that certain claims could become no longer profitable to run.
Your panel solicitors will already be aware of the fixed costs regime and if they have not yet contacted  you, now could be the time to arrange discussions about your Litigation Strategy and the level (value) of cases which will be litigated moving forward.
This will hopefully ensure that you are best prepared for what is to come with the Fixed Costs Regime so that expectations from you and your panel solicitor can be understood and met where possible.