The CHO Conference - Meet the Exhibitors
29 Sep
It is now just over a week to go until we welcome you to The Belfry Hotel for the CHO Conference. Registration for the conference will open at 10am and a full agenda will be released tomorrow.
The conference gives you the opportunity to network with friends and colleagues and discover services which are relevant to your business in the credit hire industry.
As part of this networking opportunity we have a number of companies who are exhibiting and advertising during the conference and, in advance of this, I would like to introduce the companies below;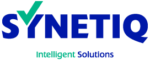 Synetiq are a leading intergrated salvage company and vehicle recycling company. Their operations are sustainable by nature – but their mission is to lead the vehicle recycling industry through a focus on innovation and a commitment to doing the right thing.
Synetiq are a sustainable services provide – a first choice for clients and customers who are looking to maximise their own credentials.
For more information contact – gary.copeland@syentiq.co.uk
IMS (Insurance & Mobility Solutions) is an established global leader in vehicle connectivity and actionable data insights, serving some of the world's leading insurers, mobility operators, vehicle OEMs and governments across multiple countries. Their proven, award-winning technology platform, IMS DriveSync, offers unparalleled access to vehicle and driving data, bridging the past, present and future thanks to its unique capabilities to connect all vehicles – from older pick-up trucks to the concept cars of tomorrow.
For more information contact – dturnock@ims.tech
Copart is a global leader in vehicle remarketing and recycling.  They handle over 400,000 vehicles each year in the UK through their patented online 'live' auction platform and deliver service excellence and maximum value throughout the total loss process. This is why Copart UK is proud to be the partner of choice across the insurance sector.
Copart offers unparalleled operational 'speed and ease' through the latest digital technologies alongside their 350+ transport fleet, utilising their own, directly employed, and trained drivers.
Laird Assessors are the UK's leading independent Automotive Experts, sitting at the forefront of the technical evolution.  With a range of solutions to assist the legal, insurance & motor trades, such as API to allow clients, suppliers & third parties to connect seamlessly, with guaranteed 100% accurate & instant data transfer.  Tech such as their Image App, AI powered chat bots & client self-service portal mean unprecedented levels of service, accuracy & speed.
For more information contact – enquiries@laird-assessors.com
DirectID is a global credit risk platform that is redefining the industry for both lenders and their consumers.
By leveraging Open Finance and bank statement data, DirectID help lenders understand their customers throughout the credit risk lifecycle from onboarding through to collections & recoveries.
Today DirectID powers some of the world's biggest brands from banking, consumer and SME lending through to the gig economy, gambling and others.
For more information contact – richie.pindor@direct.id
It is not too late to book your ticket for the conference and evening event and this can be booked online here.
Please note accommodation at The Belfry Hotel is currently sold out. If you have booked a room which you no longer require, please contact matt.rowland@thecho.co.uk