Winston's Wish £20 challenge
25 Jan
We wanted to introduce you to the first fundraising initiative with the CHO- The £20 Challenge.  The Challenge is all about using your business, creativity and innovation to generate as much money as possible for Winston's Wish.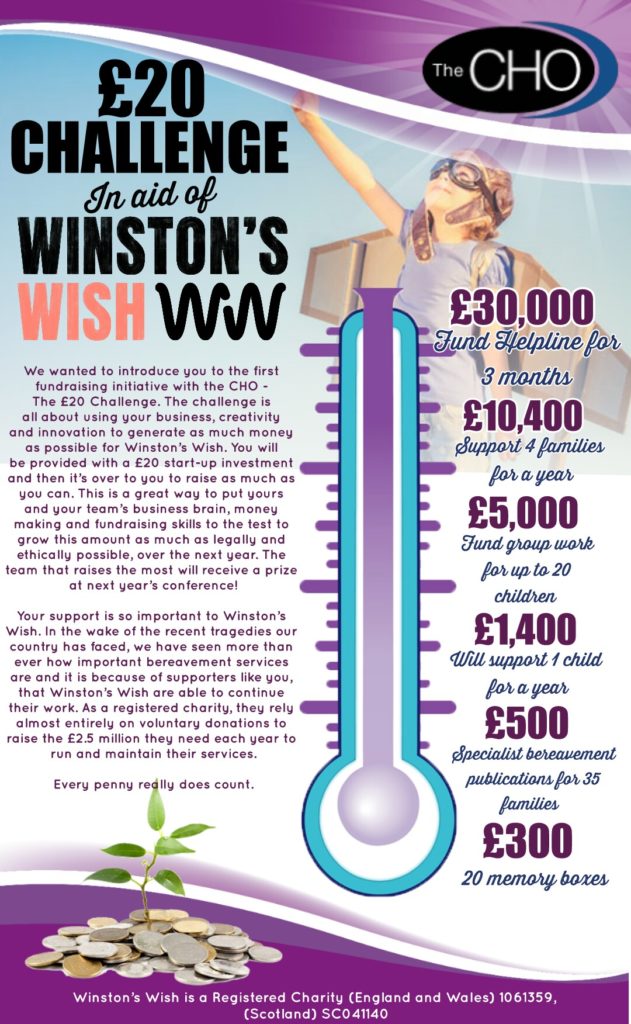 You will be provided with a £20 start-up investment and then it's over to you to raise as much as you can.  This is a great way to put yours and your team's business brain, money making and fundraising skills to the test to grow this amount as much as legally and ethically possible over the next year.  The team that raises the most will receive a prize at this years conference!
Your support is so important to Winston's Wish.  In the wake of the recent tragedies our country has faced, we have seen more than ever how important bereavement services are and it is because of supporters like you, that Winston's Wish are able to continue their work.  As a registered charity, they rely almost entirely on voluntary donations to raise the £2.5 million they need each year to run and maintain their services.
Every penny really does count.